How to prepare coleslaw, like Kentucky Fried Chicken, and its benefits, and enjoy its distinctive taste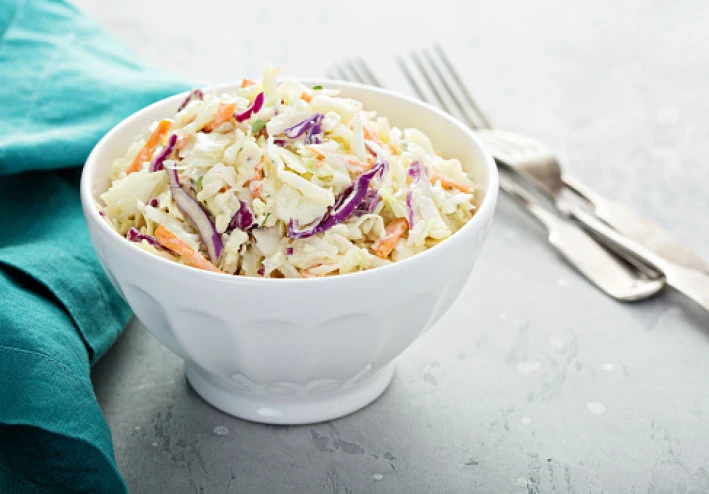 How to prepare coleslaw, like Kentucky Fried Chicken, and its benefits, and enjoy its distinctive taste
Coleslaw salad is one of the most requested salads in all restaurants, especially in Kentucky restaurants, where a lot of Kentucky restaurants are accepted to eat it next to the burger or with chicken, so we will learn how to prepare the coleslaw salad so that we can prepare it from home and prepare it at any time we want.
Coleslaw salad ingredients


⦁ Two cups of red cabbage leaves and we chop it well.
⦁ We take two large carrots and grate them well.
⦁ The price of a tablespoon of mayonnaise.
⦁ Six tablespoons of sugar.
⦁ cup and a half of yogurt.
⦁ Two tablespoons of salt.
⦁ one and a half spoon of black pepper.
⦁ Two tablespoons of vinegar.
⦁ Two tablespoons of lemon juice.
How to make cole su salad
Coleslaw salad does not take much time to prepare, as it is prepared as follows:
⦁ We bring the finely chopped cabbage and put the grated carrots on it and mix them well.
⦁ Put the sugar on them and stir them well so that the sugar mixes with them.
⦁ Then we put mayonnaise and yogurt on them and mix them.
⦁Then put black pepper, salt and vinegar on them and put all the ingredients in a suitable bowl
⦁Then mix the mayonnaise with the vegetables and stir them well.
⦁Then put the mixture in a covered bowl and leave it in the fridge for an hour.
⦁Then we take it out of the fridge and put it on serving plates.
How to bring coleslaw salad to diet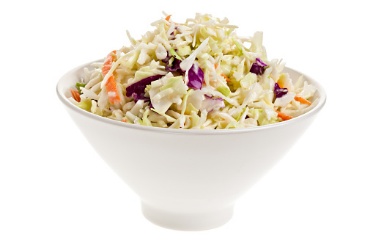 The coleso salad for the diet has the same ingredients as the previous ingredients and the same method of preparation, but mayonnaise and sugar are not added to it, and they are replaced by the following:
⦁ Two cups of yogurt.
⦁ spoon of mustard.
⦁ spoon of honey.
benefits of coleslaw salad
Coleslaw contains many nutrients such as:
⦁ Vitamin K, which improves bone and heart health.
⦁ Vitamin C that helps treat colds and coughs.
⦁ Manganese, which regulates the level of sugar in the blood.
⦁Calcium strengthens bones, joints and teeth.
At the end of the article, we have learned how to prepare coleslaw salad at home, mentioned its components and how to prepare it. We also learned about the coleslaw salad for diet and what nutrients it contains.